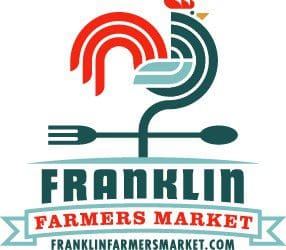 Franklin Farmers Market
The Franklin Farmers Market is a true Tennessee farmers market. From produce, fruit, and dairy to baked goods and meats, you'll find delicious fresh food at the Franklin Farmers Market. And because it's all from local farms, the variety of goods increases and changes each week through the seasons. You can taste the difference, because it all comes straight from the farm to the market, ripe and ready to enjoy. It's Tennessee farm fresh food from real farmers, every Saturday morning at the Franklin Farmers Market. Plus, there are a select number of local crafts persons at the market too, with unique and beautiful goods for you to enjoy.
The non-profit FFM believes that local family farms can remain successful with support from the market to stay productive. Productive family farms are important to both the economic and environmental structures of Middle Tennessee communities and the Franklin Farmers Market is working to ensure the future of farming in Tennessee.
Hours
Saturdays from 8am – 12pm
Open:
Year round every Saturday at 230 Franklin Rd, Franklin TN 37064, The Factory at Franklin back parking